Australia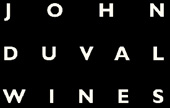 John Duval, Barossa Valley
John Duval is one of the world's best known winemakers, saluted many times on the world stage, notably International Winemaker of the Year 1989 and twice Red Winemaker of the Year in 1991 and 2000. Toward the end of 2002, John retired from Southcorp after a distinguished career of 28 years, including 16 years as Chief Winemaker for Penfolds. John embarked on the development of his own label in 2003 using old vine Barossa Valley fruit and has created three stunning wines that reflect the terroir of the Barossa and the hand crafted attention of John Duval.
Shoofly Wines, South Australia
The Shoofly winemaking team is led by one of Australia's best – Ben Riggs. As a native of McLaren Vale, he has been crafting some of the region's finest for two decades. His vision is clear: no flabby wines, no raisins and leave the oak for the trees! The team brings decades of winemaking and tasting experience to the table, so they've figured out how to make a wine that will drink well to the last drop. These are fleshy, balanced wines bursting with vibrant, delicious fruit, unlike some of the jammy, soupy, 'dead fruit' styles that have found their way onto the shelves of late.

Frisk, Victoria
Made by a team of maverick winemakers hailing from Victoria's far corners, Frisk is crafted by seasoned hands. Harvested in the chilly eve, prized free-run Riesling juice is fermented with canny yeasts that ensure the wine is sporting plenty of aromatic verve. And the prickle? A gentle spritz courtesy of those clever yeasts, captured to deliver a palate-rousing tickle.
Teusner, Ba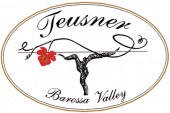 rossa Valley
Teusner Wines came into being late in 2001 when Kym Teusner witnessed a conversation between his girlfriend's uncle and his brother. They were discussing the viability of an old Grenache vineyard, planted in the NorthernBarossa Valley by their grandfather. The low yields and low prices being paid by the 'Big Boys' meant that the vineyard was running at a loss and was facing certain destruction. Kym was loath to hear this and approached his brother in law, now business partner, to see if they could scratch together enough cash to keep these gnarled old vines in the ground. In that first year they raised enough capital for only about a quarter of the fruit from that vineyard, but this was enough for the Riebke brothers to stall their plans for these precious old vines. They were aware of a few other old blocks that fruit could be sourced from, if required, and made the first release with 165 cases of 2002 Joshua. In addition to this, about 8 hogsheads of Grenache, Mataro and Shiraz was put aside, destined to be released around 24 months later as Avatar.
Brick K
iln, Nine Gums Vineyard, McLaren Vale
The eight hectare (20 acres) Nine Gums Vineyard nestles under the rolling Willunga Hills on Almond Grove Road at Willunga. Four hectares were planted in 1996 with Shiraz vines (clone 1654) and three hectares were planted with the same Shiraz clone cuttings in 1998. The vineyard planting was concluded towards the end of 2001 with the one acre home block. The vineyard was initially maintained by Carlie Hayward (until she ventured to the more lucrative clime of Roxby Downs) and more recently has been meticulously managed by Tim Hunt. The partners have an occasional input into vineyard maintenance. The now well established Shiraz vines are producing fruit of a consistent character and quality.
Angoves


Founded in 1886, Angove Family Winemakers is a fifth generation family owned vineyard with a dedication to creating premium wines from across South Australia's best regions – with a focus on McLaren Vale and organic wines. When you try one of our wines, you are joining our family on this journey.
Tar and Roses, Victoria

Since 2004, Don Lewis and Narelle King have been making wine in Priorat, Spain. With fruit grown in Heathcote, Strathbogie Ranges, Alpine Valleys and Priorat in Spain, Tar & Roses reflects the multi-regions of Spain, Italy and Australia, and traditional winemaking alongside the new.
Soumah, Yarra Valley – Victoria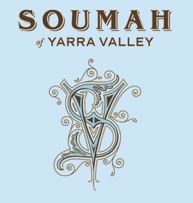 It is known that 'great wine is made in the vineyard'. Soumah's elevation gives protection against winter frosts while the gentle slopes help to drain the soil. Ancient grey loam soil's water holding capacity protects from summer drought stress.