Italy
Ogio, Veneto
OGIO is the new Italian brand sensation to hit the UK, Asia and Canada. Produced by a family owned winery in the Veneto, OGIO wines are styled to be fresh, modern and consumer friendly. OGIO is the 18th biggest brand overall, and the #1 Italian wine brand in the UK (selling 16 million bottles to date).
Elani Fucci – Titolo, Basilicata
The story of the Fucci Family, over the last few years, is one of a prestigious wine: Titolo, named after the local volcanic territory in the region. The Titolo Tower is a house on the outskirts of Barile, in the North of Basilicata. Salvatore Fucci and his daughter Elena focus on making only one wine: Titolo – Aglianico del Vulture DOC. Elena, an oenologist and grower, now runs the estate, her family's vineyards were bought by Elena's grandfather Generoso, who used to work them as a labourer. The fruit comes from the highest vineyards on Mt. Vulture with pozzolana and volcanic ash soils, vines that are over 70 years old. High altitude (600m) vineyards grown in the volcanic soils of Mt. Vulture. Titolo has been referred to as "a reference point for wine in Basilicata" by Antonio Galloni of Wine Advocate.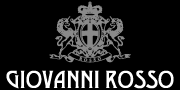 Giovanni Rosso (Represented in Alberta)
Giovanni Rosso is a small, family-owned 12 hectare estate, located exclusively in the Serralunga d'Alba hamlet of Baudana, in the Barolo region. The Rosso family have been Serralunga d'Alba vineyard proprietors & grape growers since the 1890s before starting to bottle wine under the 'Giovanni Rosso' label in 1995'The estate has recently been revitalised by the arrival of Davide Rosso; a young man who has served his apprenticeship at, among others, Dme. Jean Grivot and Dme Denis Mortet in Burgundy. Most of the estate's 7 parcels are centred on prime Serralunga marl, clay and sandstone soils at 430 metres; notably those of the precipitous, limestone-rich La Serra and deeper clay-rich Cerretta. Davide's approach to viticulture is essentially organic, but will use chemicals if absolutely necessary. In the winery he follows a traditional line, with month-long wild yeast alcoholic and malolactic fermentations in small cement vats without temperature control. Gentler 'remontaggio' is preferred to 'delestaggio' to retain fruit purity. 'Affinamento'/elevage takes place in 50 hl bottle made from French Fontainebleau oak. Consequently the wines capture the essence of their terroir.

Braida (Represented in BC)
It all began with the nickname "Braida", which was acquired by the great-grandfather Giuseppe Bologna who was a champion in playing "pallone elastico" on town and church squares, a typical sport of the Piedmont region. Giacomo Bologna inherited both vineyards and nickname from his father, but above all an unconditional love for his land and wine.Since 1961 until today Braida has been the amplified and faithful image of the philosophy of Giacomo and Anna, their prospect of life, earth, wine and friendship. Raffaella and Giuseppe Bologna, both oenologists, are the third "Braida" generation and are united by the initial dream to elevate the Barbera grape into a noble status which for some would seem to be reserved only for international varieties.

Botter, Veneto
Made with grapes from native vines, Botter's multi-territorial approach spans the whole of Italy, from north to south. From the wines of Veneto to those of Sicily and Apulia, their selection traces a map of Italian oenological culture and taste that reveals a shared passion.
Valle dell Actate, Sicily
Valle dell'Acate is among the top estates in Sicily, the Jacono family traces their winemaking roots to the 19th century. Located in southeastern Sicily, in the hills of the Dirillo Valley, many of the vineyards have been replanted with the great traditional grapes of Sicily which are farmed organically.