Spain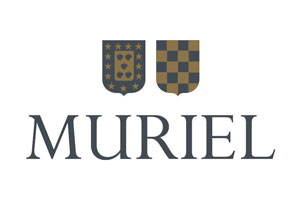 Bodegas Muriel
Founded in 1982, when Julian Murua Entrena revived his father, Jose Murua's winery, which dates back to 1926 in the heart of the Rioja Alavesa (one of the three sub-regions that make up Spain's Rioja appellation). The cellars are in the quaint, historic village of Elciego, which is renowned for being surrounded by some of the best "terrior" in Rioja. The name "Muriel" comes from the combination of the family name, Murua, and the name of the town itself, Elciego. Today, Julian and his son Javier run the winery with the mission to meld the long-held winemaking traditions of the region with new technologies and techniques in order to make wines that express the "best qualities" of the grapes coming from these fertile Riojan vineyards. Like most of red wines in the region, all Bodegas Muriel wines are 100% Tempranillo, the "signature" grape of the region.  Due to the special micro-climate of the region, there is a triple influence from the Mediterranean, Continental and Atlantic climates, which helps the vines produce very aromatic and elegant wines, whose main characteristic is the potential to age.

Ego Bodegas
Ego Bodegas are young and savvy. The winery has 25 hectares of bush-trained vines in the promising Murcian DO of Jumilla, in south-east Spain. The growing season here is dependably hot, dry and brutal (temperatures of 40°C raise shrugs, not eyebrows) but a select few sun-loving varieties thrive under these conditions, including Monastrell, which makes up 80% of plantings.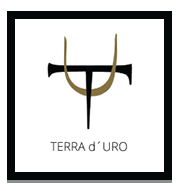 Hacienda Terra d'Uro
Each grower carries with it a difference that knows how to convey his vineyard for his presence, by his conscience and through their actions. An intimate knowledge of the terrain and the experience of three generations of winemakers, resulting a wine whose expression is unique. In a unique "terroir", located in a historic payment (Bardales) at 750 meters above sea level the prefiloxéricos vineyards are located in more than 140 years. With these strains, we make our wines, HACIENDA TERRA d'URO. Most actions in the vineyard are manual: pruning. Harvesting is done in box of 10 kilos. Fermentations are performed in Bordeaux barrels of 225l. The wine is aged between 12 and 24 months, depending on the crop, in new barrels. No wines are filtered or clarified to respect fully the natural qualities of the wine. Powerful but velvety and respecting the ripe fruit with a contribution of just wood. HACIENDA TERRA d'URO, a bull without manipulation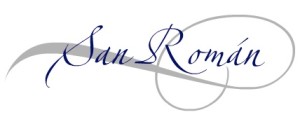 Bodegas Vinedos Maurodos, Ribera del Duero & Toro
Established by renowned oenologist, Mariano Garcia, producer of many vintages at Vega Sicilia. In 1997, he established Maurodos and has planted mostly tinta de toro and garnacha varietals.