United States
Cameron Hughes Wines, California
Cameron Hughes Wine was founded on the idea that great wine should be available at a value. Cameron Hughes is a wine negociant who travels the world in search of exceptional wines to share with wine lovers in select markets. The wines are sourced from the finest growers and winery partners around the world and brought to market at incredible prices. No other wine company offers the consistent quality or variety of premium wines. Sold under its "Lot" series, The Flying Winemaker, Rockridge, Evergreen and Hughes-Wellman, the company offers ultra-premium quality wine from around the world, including France, Italy, Spain, Australia, Argentina, South Africa and California. Cameron Hughes Wine has developed a fiercely loyal fan base in its eight years of strong retail and direct-to-consumer business.The company was founded by Cameron Hughes and his wife and partner Jessica Kogan. Together, they have made it their mission to bring the finest wine at the best price to wine lovers around the globe.
Vintage Wine Estates
Vintage Wine Estates is a collection of family wineries based out of Santa Rosa, CA. VWE wines come from vineyards as far west as the Sonoma Coast and across the Napa Valley. VWE is committed to producing quality products at their state of the art winemaking facilities including Girard, Clos Pegase, Kunde Family Estate, Cosentuino and many others. Vintage Wine Estates also excels at innovation, creating brands like Middle Sister and Purple Cowboy that have become massive success stories built around social media platforms and cause marketing. 
Girard Winery, Napa Valley
Thirty years after first planting its vineyards, Girard continues to produce wines reflecting the quality that has made Napa Valley the most famous New World wine-growing region in the world. Napa Valley's rise to fame was punctuated by a renaissance that began at the same time Girard was setting down its own roots. As it has been in the past, Girard's goal is to highlight the flavours of Napa Valley and its rich, ripe grapes. A small portion of the winery's portfolio also comes from grapes grown in Sonoma's upscale Russian River Valley, where cool weather offers ideal conditions for Chardonnay. With the right grapes from the right locations, Girard offers a lineup that features both power and finesse – key words in California wine.
Kunde Family Estate, Sonoma
For over a century, five generations of the Kunde family have farmed their 1,850-acre estate in the heart of Sonoma Valley. Their winemaking mission is to carry on that tradition by crafting elegant, estate-grown, sustainably farmed wines with a real sense of place — beautifully balanced and expressive of their dramatic vineyard landscape.
Tribunal, Sonoma
The 2010 vintage of Tribunal from Sonoma County displays intense aromas of fresh, ripe raspberries and toasty vanilla oak from 15 months aging in a combination of Eastern European and American oak. A concentrated blend of Zinfandel, Syrah, Petite Sirah, Sangiovese, Grenache, Barbera, Cabernet Franc, Primitivo and Merlot makes this wine a perfect red for the BBQ!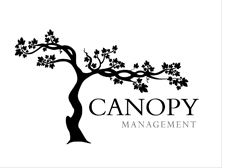 Canopy Management was purchased by Vintage Wine Estates in 2014
A name synonymous with best practices in the vineyards now translates to best practices in the wine marketplace. Along with a core expertise defining 'what women want', Canopy Management also creates popular wine brands which carry 'niche messages to the mass market'. Each and every Canopy portfolio wine has an unforgettable, unique point-of-view, package and appeal. The strategy is to make wines with an original story to tell; friendly wines which engage, entertain, bring value and add enjoyment to people's lives.
All Canopy Management wines are sourced from premium appellations in California and abroad, blended by a panel of winemakers and expert palates to a strict quality standard. Canopy Management works its deep resources and connections with winegrowers to acquire excellent lots, occasionally from elite producers who are unable to use the wines in their core programs. The result is an extremely high quality/value ratio across the portfolio. Purple Cowboy Wines are the brainchild of the Canopy Management wine company and co—founder Terry Wheatley. She launched a little idea called Tough Enough To Wear Pink six years. $1.00 from every case of Purple Cowboy wines sold goes to support the charity which helps in the fight against Breast Cancer. The grapes for Purple Cowboy come from Paso Robles, the largest AVA in San Luis Obispo County on California's famed Central Coast. Middle Sister Wines are bright, vibrant and sassy – these wines are dedicated to the sister in the middle – the one who always seems to have a personality of her own and steals the show. Not everyone has a wine named especially just for her. Some people are just born lucky!
Hendry Wines, Napa Valley, California
(Represented in BC)
The Hendry family has been farming the same vineyard in Napa since 1939. The lessons learned in more than 70 harvests has provided them with a level of knowledge and a connection to the land that is rare in Napa. The Hendry Ranch is composed of 114 acres of vineyard situated in the hills north west of Napa. This latitude in the valley experiences substantial marine influence, and allows the family to grow 10 different varietals, each carefully distributed among 47 vineyard blocks. All Hendry wines are made from estate grapes, and 2011 was the 20th vintage of the Hendry label. Through the subtle use of oak, and restraint in ripeness, the wines are crafted to highlight the terroir of the vineyard.
Lynmar Estate, Russian River, Sonoma
LYNMAR ESTATE is a producer of highest quality and limited-quantity Pinot Noir and Chardonnay from Sonoma County's Russian River Valley. In alignment with the philosophy of the proprietor, Lynn Fritz, the wines from Lynmar Estate are elegant, perfectly balanced, complex expressions of their origin and should be appreciated by the most discriminating consumers. Their cool-climate viticulture is ideal for the production of the Burgundian varieties of Pinot Noir and Chardonnay. Their flagship wines are grown on the property's Quail Hill and Susanna's Vineyards. In addition, they collaborate with a select group of local growers who farm their vineyards to their quality standard. These grapes eventually become their Russian River Valley and vineyard designate offerings. Alongside and surrounding the vineyards are a pristine natural habitat, thriving organic gardens, sophisticated winery and caves and a beautifully designed tasting salon – all managed by a committed team of experts. Lynmar is a destination that incites all five senses, providing a complete wine, and a culinary and sensorial experience.
Blackbird Vineyards, Napa Valley
Founded in 2003 by Michael Polenske, Blackbird Vineyards is an artisanal producer of Pomerol-inspired wines from the Napa Valley. Planted in 1997, the estate vineyard is located in the heart of the Oak Knoll District – a region appreciated for its moderate climate and deep, gravelly soils. The vineyard's valley floor topography presents optimum growing conditions for winemaker Aaron Pott to produce elegantly styled, appropriately balanced red wines that offer short and long term cellaring potential.
Ridge Vineyards, Santa Cruz Mountains and Sonoma Valley
At Ridge we begin with respect for the natural process that transforms fresh grapes into wine, and for the 19th century model of guiding that process with minimal intervention. When you have great vineyards that produce high-quality grapes of distinct, individual character, this approach is not only environmentally and socially responsible, it's also the best way to consistently make fine wine.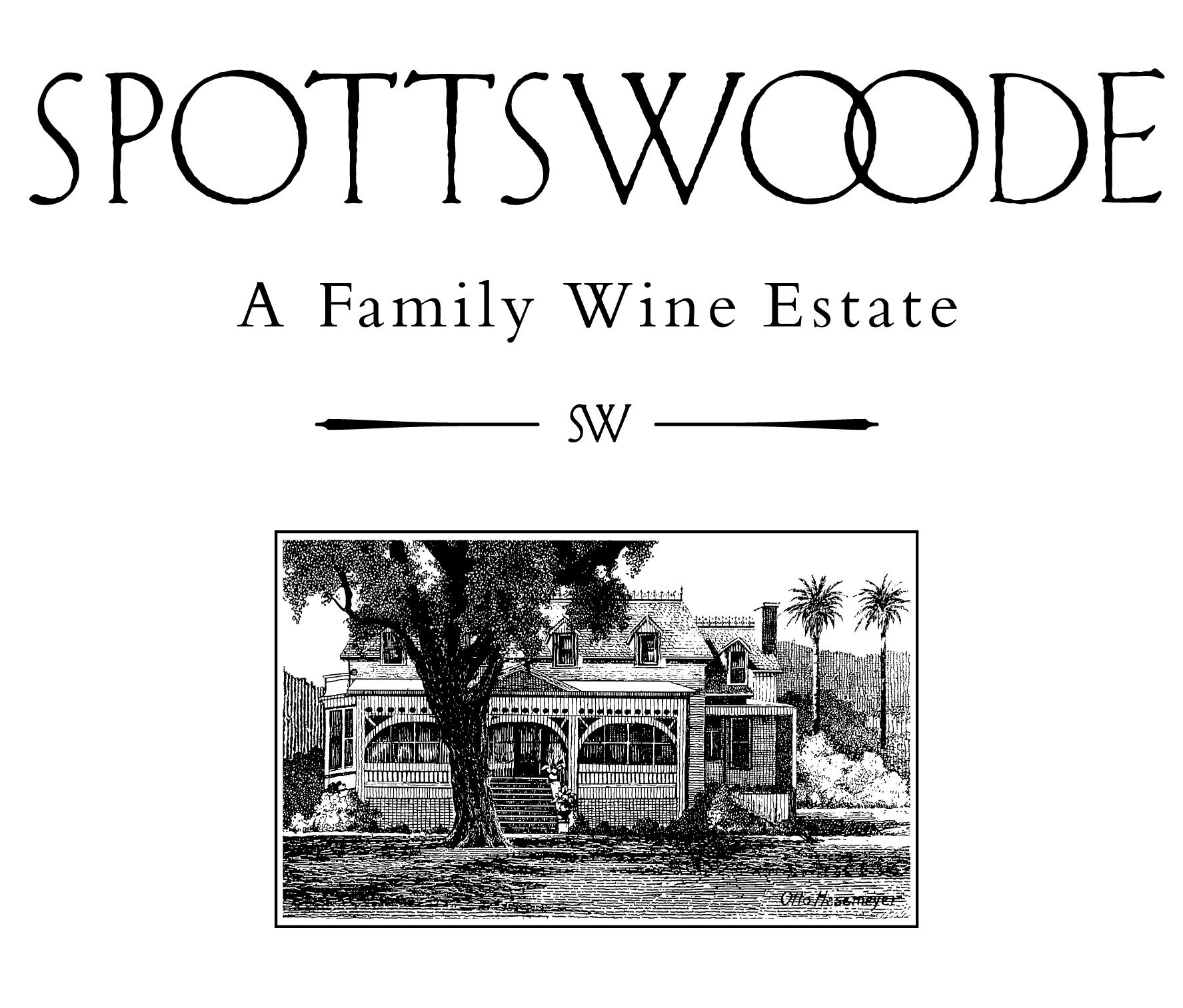 Spottswoode Family Estate – Represented in BC
Our family has been growing winegrapes on our historic Spottswoode Estate since 1972, and making our own wines since 1982. As stewards of our land, we pursue an elegant, balanced and age-worthy style that captures the character of the vintage and the complexity of our legendary estate vineyard. In keeping with the authenticity and integrity we strive for in our wines—and in everything we do—the vineyard and gardens of our estate have been farmed organically since 1985. We invite you to experience the beauty and bounty of our family-owned Napa Valley winegrowing estate, savor our wines, and share in our rich history.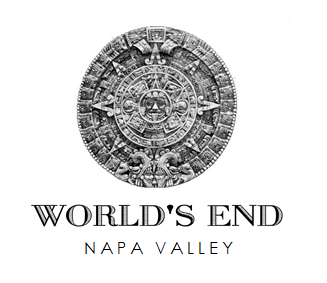 World's End Winery, Napa Valley – Represented in BC
World's End is a new venture based on prized west-facing slopes in the heart of Napa Valley. It is owned and managed by Jonathan Maltus, a Northern Englishman who has become quite a celebrity in Bordeaux where his cult "garagiste" winery Le Dome fetches breathtakingly high prices. This is his first vintage of production of the World's End range of wines and we are excited to be in right from the start. Neil Whyte, his modest but talented  winemaker, blends his experience in creating Le Dome and other top Bordeaux wines from the Maltus stable with the exceptional fruit quality the best Napa slopes can deliver. The result is a delicious wine style which is French in its elegance and finesse yet Californian in its rich fruit and silky tannins.
Key drivers of this style according to Whyte are picking the grapes at perfect ripeness, a very slow, cool extraction of fruit and tannins from the skins, with the grapes left for a week longer than the norm on their skins after fermentation finishes, and a 15 month maturation in 100% French oak barrels.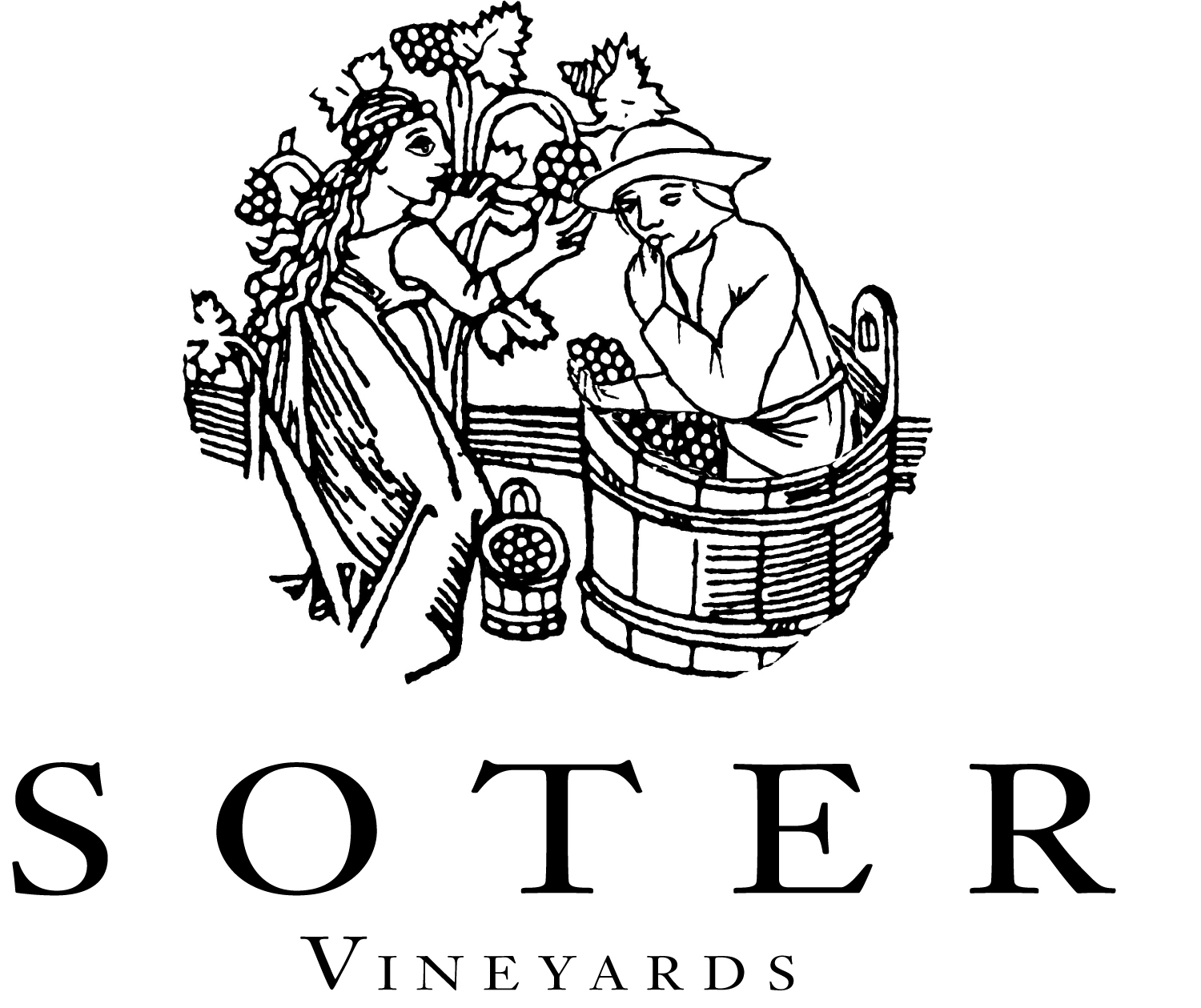 Soter Vineyards, Willamette Valley, Oregon
At Soter Vineyards we farm our wine. These wines are a reflection of the intention to convey place as an essential character in everything we make. The combination of respectful farming and craftsmanship as well as our ancient soils and temperate climate result in wines that are layered, nuanced and seductively captivating while remaining modest in alcohol and tannin, a happy consequence of the interaction of both the hand and the land.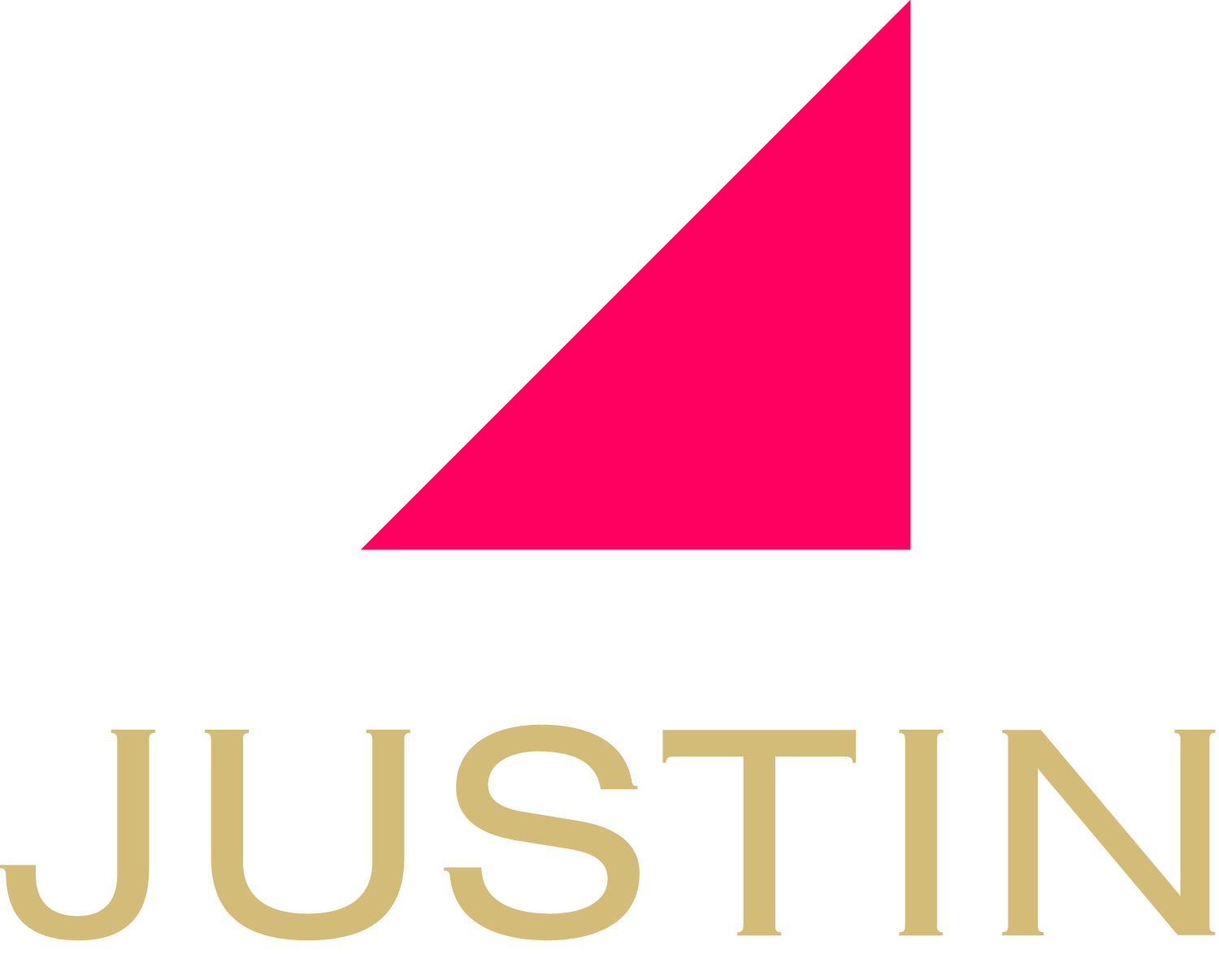 Justin Vineyards, Paso Robles
We planted our first vineyard back in 1981 with mission to make world-class Bordeaux-style blends. Since then, we've expanded both our knowledge of viniculture in this unique region as well as our acreage.  At JUSTIN®, we combine traditional Old World methods—like hand-harvesting and small-barrel aging in French oak—with New World technology. For example: the "Air Knife," an ingenious process invented by our winemakers, boosts grape quality and efficiency. Once the grapes are harvested, our winemakers-some of the best in the business-gather to sort, select, age, taste, blend and decide what goes into every bottle.

Chappellet, Napa Valley
The Chappellet family's romance with Pritchard Hill started more than four decades ago when Donn and Molly Chappellet first glimpsed its magnificent vista of forests and wildflower-filled meadows. Inspired by the notion that Bacchus loves the hills, the Chappellets followed the advice of renowned wine- maker André Tchelistcheff and settled on Pritchard Hill's rocky slopes, becoming the first winery to plant vineyards exclusively on high elevation hillsides. From these Pritchard Hill vineyards, the Chappellets have crafted extraordinary, age-worthy wines since 1967.

WX, California
WX has a portfolio of National Brands that are sold across the United States and in select countries around the world. They believe successful brands should over-deliver on quality for the money; be uniquely differentiated from the competition by their quality, benefits and packaging; and create an engaging and enduring relationship with consumers.